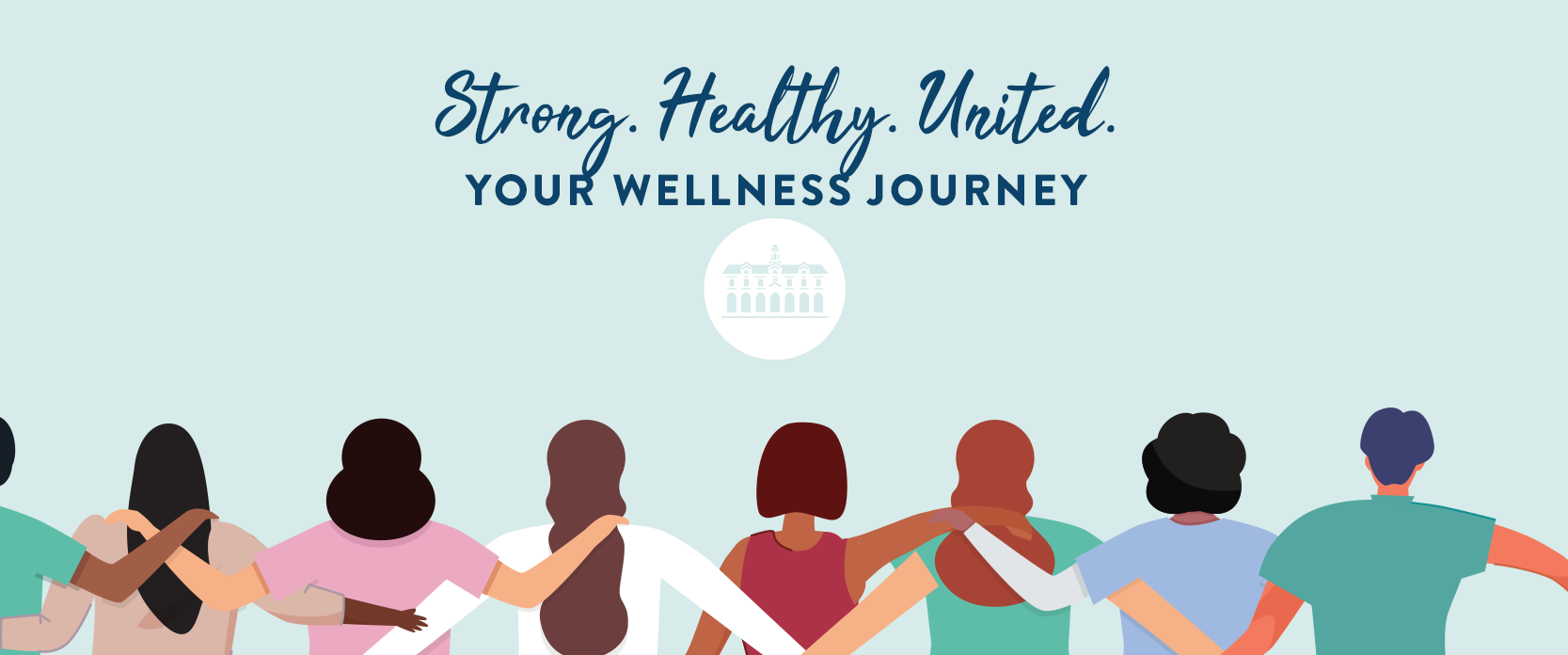 Our Purpose is Supporting YOU: Our main goal is to create a comprehensive total rewards program for our employees that best supports growth, engagement, and development opportunities in a motivating work environment.
Under the total rewards umbrella, we ensure that our pay structure is competitively aligned to provide our staff with the most viable and robust benefits package. That includes a defined pension plan with a guaranteed pension upon vesting, as well as a fully funded employee medical plan, student loan repayment program, tuition reimbursement, legal and financial planning assistance, longevity bonuses, and an employer-sponsored 529 education savings plan.
We are committed to implementing valuable programs that will inspire your loyalty and uphold a successful long-standing partnership.
Employee Compensation Links
Dental Insurance

Delta dental offers Standard or Enriched dental PPO and Prepaid DHMO dental plans.
Links: DeltaCare DHMO: Standard | DeltaCare DHMO: Enriched | Delta PPO: Standard & Enriched | Delta Dental App | Delta Dental
Dental Provider Directory
Vision Insurance

Davis Plan offers a network of providers that service your eye care needs with a modest member copayment.
Links: Davis Reimbursement Form | Print ID Card | Davis | Vision Base Plan Summary | Vision Premier Plan Summary
Guide Links: Benefits Information
Vision Provider Directory
Davis Vision
Vision Care Processing Unit
Member Service: 1-877-393-7363
davisvision.com
Wellness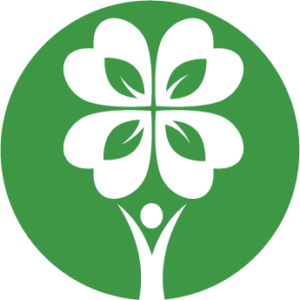 This program is an annual, voluntary wellness program designed to motivate you to maintain and improve your well-being by offering a cash incentive for the completion of eligible activities. Employees enrolled in any of the Jackson insurance plans are eligible to participate.
Guide Links: Wheel of Wellness |  Wellness Clinic  |  Headspace App 
Links: Personal Health Assessment with AvMed  | 2022-2023 Smoking Cessation Full Schedule | Talkspace Member Service Sheet RFL  |  Covid-19 Employee Support Resources | CHIP Program Outline | Tava Health
Wellness Provider Directory
Flexible Work Options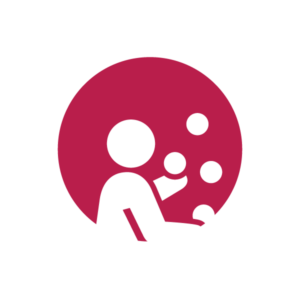 Achieve better quality work-life integration with flexible work options that work for you. Talk with your leader to find out if your role is eligible. For more information, click here to review the available options. To submit or cancel a flexible work option request, click here.
Employee Assistance Program
Resources for Living, LLC
Tuition Reimbursement
In keeping with our commitment to help our employees succeed, Jackson Health System offers tuition assistance for employees interested in advancing their careers. Employees may apply for courses leading to a degree or certificate. Courses taken in non-degree seeking status are evaluated on an individual basis. Only eligible, pre-approved courses are reimbursed after required documents are submitted.
The Tuition Reimbursement office, located in Jackson Medical Towers, Suite 106W, is open from 9 a.m. to 5 p.m. Monday through Friday. For more information, contact:
Human Resources
Benefits/Tuition Reimbursement
Jackson Medical Towers
1500 NW 12th Ave Suite 106
Miami, FL 33136
786-466-8378 
How to Apply
To apply for our Tuition Reimbursement program:
• Review the Policies & Procedures Guideline (JHS Tuition Policy)
• Submit an application via https://Jhs.edassist.com
• Upload all required documentation to the system once your course has completed (Receipt, Transcripts)
All applications must be submitted within a minimum of two weeks before the start date of the course, test or certificate program. Notification of approval will be sent via email.
School Affiliations – This is a list of the nursing schools, colleges and/or universities that have current affiliating school agreements with JHS. An affiliating school agreement is a contract between JHS and the nursing school. This agreement allows nursing students to complete clinical practicum at any JHS facility. This list will be updated every 6 months. The agreements that are proprietary relate to specific employees only.
All nursing students who wish to complete clinical practicum hours at Jackson facilities (Jackson Memorial Hospital, Holtz Children's Hospital, The Women's Hospital, Jackson North Medical Center, Jackson Behavioral Health Hospital, Jackson South Medical Center, and any Ambulatory/Primary Care or Urgent Care Centers) should make sure their school is listed here.
UW@WORK Financial Services

Learn About FREE Financial Coaching at a Jackson UW@Work Event Near You Earlier this year, Jackson partnered with United Way of Miami-Dade's Center for financial Stability to bring the UW@WORK program to the health system. UW@WORK is an HR financial initiative that gives employees who make up to $60,000 a year access to a team of experts that can help them jumpstart their finances and achieve their goals. To learn more about what UW@WORK has to offer, visit one of their upcoming events at Jackson Memorial Hospital, Jackson North Medical Center, and Jackson South Medical Center. Services are available in Spanish, Kreyol, or English. For more information, email UWWork@UnitedWayMiami.org or call 305-646-7175.
Links: UW@Work Financial Coaching  | United Way Paid Leave Contribution Form | United Way Paid Leave Donation Calculator| U@Work Financial Coaching 
Disability Income Protection
Short-Term Disability Income Protection
Long-Term Disability Income Protection
Flexible Spending Account
PayFlex
Mon – Fri, 8 a.m. – 8 p.m. ET
Saturday, 10 a.m. – 3 p.m. ET
800-284-4885
Toll-Free Claims Fax
1-855-703-5305
General Account Info – Voice Response
24 hours a day
1-800-284-4885
payflex.com
Flexible Spending Accounts (FSA)
Accounts that let you pay for eligible expenses with tax-free money.
Health Care FSA:
Minimum Annual Contribution: $260
Maximum Annual Contribution: $2,750
Dependent Care FSA:
Minimum Annual Contribution: $260
Maximum Annual Contribution: $5,000
Guide Links: Benefit Information
Group Term Life Insurance Provider Directory
Life Insurance

Jackson Health System provides eligible employees with Group Term Life Insurance in the amount of one time the employee's annual base salary. In addition, Optional Life Insurance is offered at the employee's expense. Eligible employees may elect to purchase additional life insurance coverage between one and five times his/her annual base salary for a maximum coverage of $2 million.
• Group Basic
• Group Term Optional Life Insurance
Guide Links: Benefits Information
Links: Employee EOI Form | Life Insurance Certification of Coverage (Certificate 668926) | Life Insurance Certificate of Coverage (Certificate 668929) | Life Insurance Policy 668926 | Life Insurance Policy 668929
Reliance Standard Life Insurance Company
Reliance Standard Life
Insurance Company
Matrix Absence Management, Inc.
1-877-202-0055
24/7 for Telephonic Claims Filing or file online at matrixabsence.com
PO Box 13498
Philadelphia, PA 19101
1-800-866-2301
Fax 602-866-9707
Housestaff Provider Directory
Housestaff Disability Income Protection

Jackson Health System provides eligibles Housestaff employees with a Basic Group Term Life Insurance in the amount of $50,000.00.  In addition, Optional Life Insurance is in the amount of $50,000 is offered at the employee's expense.
• Group Basic
• Group Term Optional Life Insurance
Guide Links: Benefits Information
Links: Housestaff EOI Form
The Hartford /The Lawrence D. Share Company Inc.
Leave Management

Jackson Health System has selected Matrix Absence Management, Inc. ("Matrix") as the new administrator for The Leave of Absence Programs in accordance with the Family Medical Leave Act (FMLA), Medical, Intermittent Leave, Educational, Military, Bereavement, and Jury Duty Policies.
The following leaves are managed by Matrix
• FMLA, Medical LOA, Intermittent LOA, Personal Leave >30 days
• Military Leave, Paid Veteran's Leave
• Education Leave
• Nursing Education Days
• Funeral/Bereavement Leave
• Jury Duty
Employee Health Services
Employee Health Services (EHS) located in the Jackson Medical East Tower, Suite # 1103 provides a comprehensive program designed to support healthy behaviors and improve health outcomes while at work. The program consists of: tobacco avoidance and cessation, injuries, illnesses, and medical screenings among the Jackson Health System (JHS) employees.  Walks INS are accepted.
REMINDER: Jackson North & South Return-To-Work Requirements
Jackson North and South Medical Center employees returning to work after medical leave do not go through Employee Health Services to get cleared prior to their first day back on the job. Instead, they must be evaluated by partnering Miami-Dade County provider sites. Supervisors must arrange their employees' clearance visits. If you are a Jackson North or South leader and would like to review the return-to-work process for your staff, click here.
Reporting communicable diseases
Employees with direct exposure to patients are required to receive a tuberculosis skin test on their birthday month yearly. Tuberculosis skin testing and other medical surveillance programs are based on the risk for exposure in a specific work place.
·  Body Fluids/ Needlesticks
Links: Policy
·  Supervisor Referral form
Links: Form 
Return to Work Clearance (RTW Clearance Criteria)
Employee Health Services (EHS) is now accepting physician clearances (i.e. doctor's notes), meaning, depending on the circumstance, employees will not have to be cleared by EHS if they are returning to work after an extended leave. To help collect physician clearance information, a RTW email inbox is now available,
JHS-ReturnToWork@jhsmiami.org. Staff members can email a physician clearance form rather than having to wait in line when dropping it off in person.
Links: Physician Clearance Form  |  Return-To-Work Clearance Form |  Policy